Temur Battle Rage: Double Your Attacks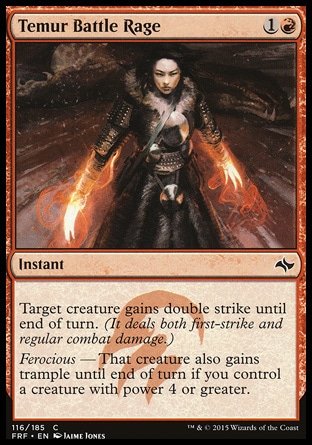 Temur Battle Rage is a Red Instant that gives a creature double strike until end of turn, dealing both First Strike AND Normal damage in combat.  If you have a creature with power 4 or greater then that creature also gains Trample.
Watch Temur Battle Rage in Action
Final Thoughts
If you got Red creatures with Prowess like Abbot of Keral Keep and Monastery Swiftspear, then this is an excellent card to use in combination with them since the creature not only gains +1/+1 but also double strike simply by casting this spell.  To learn more, please follow the button below to Amazon.com!