Ugin, the Spirit Dragon: Colorless Planeswalker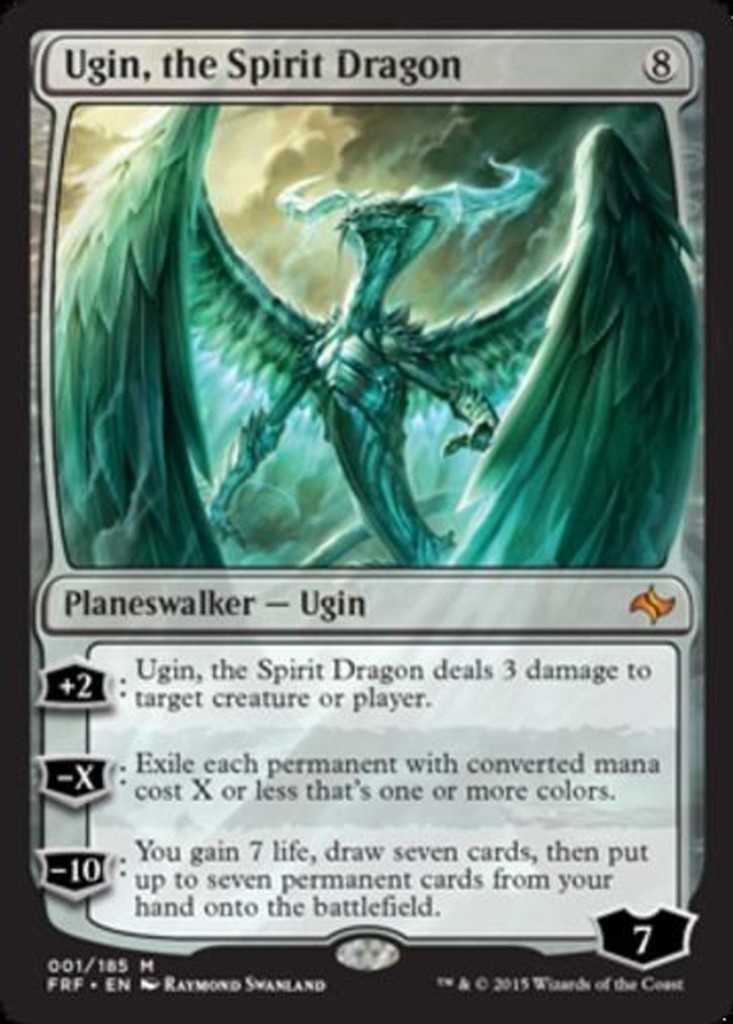 Ugin, the Spirit Dragon, is a Colorless Planewalker that starts with 7 Loyalty.  You can perform the following actions which change Ugin's loyalty to you:
+2 Loyalty: Deal 3 damage to target creature or player
-X Loyalty: Exile all permanents with mana cost <= X and has 1 or more colors.
-10 Loyalty: Gain 7 life, draw 7 cards, then put up to 7 permanents from your hand onto the battlefield.
Watch Ugin in Action
Example Combo
Get Painter's Servant and pick any color.  Now all permanents are considered that color.  Now activate Ugin's second ability and pick X = 0 which will exile all lands from the game.  Do this when your loyalty is over 10 since you won't be able to play many spells with no lands but you can use the final ability the next turn to put 7 new permanents into play.
Final Thoughts
It's mana cost is quite steep but if you can get Ugin out and last 2 or more turns, you'll have a chance to put 7 new permanents into play from your hand.  The 2nd ability also makes this Planeswalker a better fit for colorless decks.  To learn more, please follow the button below to be taken to Amazon.com!