Damnation MTG Card: Destroy ALL Creatures!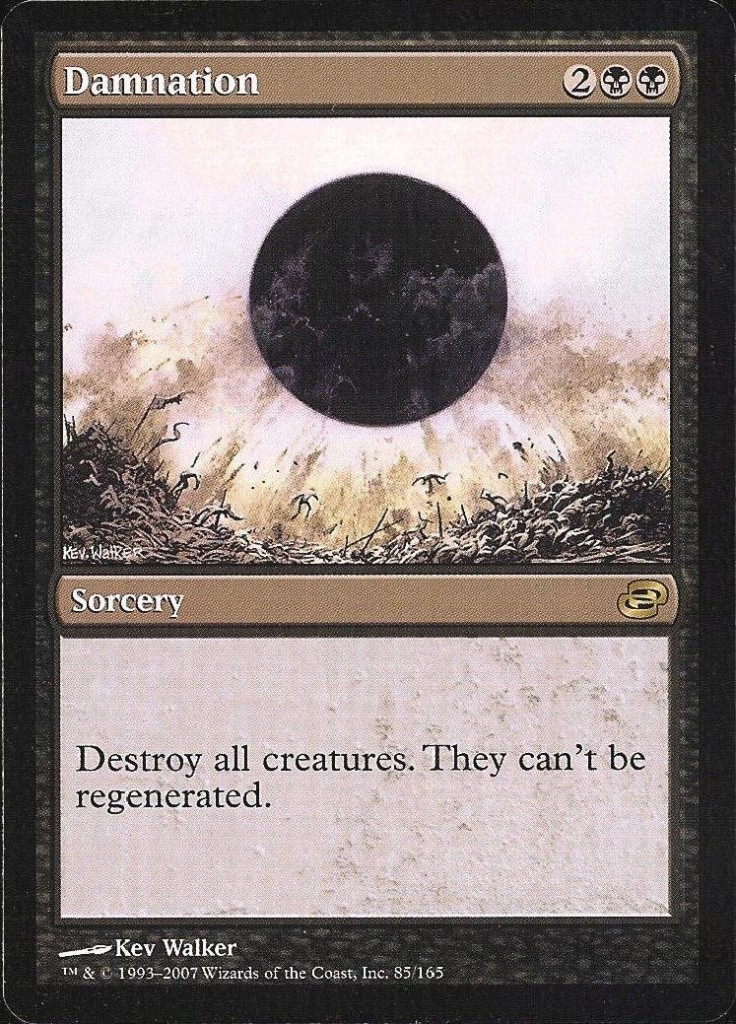 The Damnation MTG Card is a Black Sorcery that'll destroy all creatures, much like its White counterpart, Wrath of God.
Watch the Damnation MTG Card in Action
Final Thoughts
This card lets everyone restart with a clean slate, at least when it comes to creatures.  It's especially helpful if you've fallen behind in your creature production.  It certainly helps if you have a creature or two with protection from black (i.e. Auriok Champion) or have a bunch of creatures in your hand that you'll play immediately afterwards.  IMO, this may even be more valuable than Wrath of God due to Black's ability to raise fallen creatures back from the dead.  To learn more, please follow the button below and you'll be taken to Amazon.com!