27 Timeless Ultimate Guides and Tools for Magic the Gathering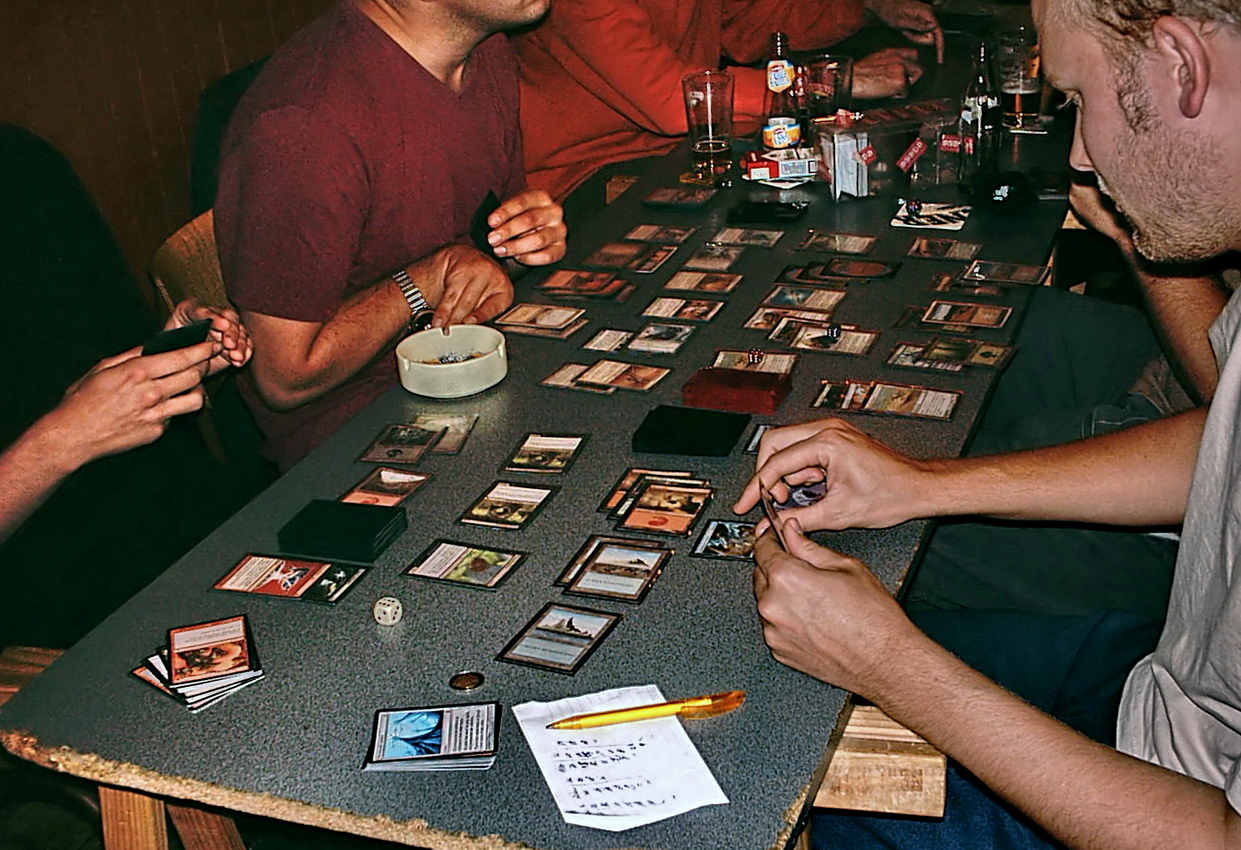 Magic the Gathering can be a lot of fun even if you're a casual player, but learning the rules and strategies can be quite overwhelming and technical, much like learning math or a new programming language.  So I've scoured the Internet and gathered here some of the most helpful articles and guides on MTG.  Whether you were introduced to this trading card game by your friends, relatives, or significant other, or you've been playing for a few years, you're bound to learn something new!

Table of Contents
For Beginners
#1: Magic for the Masses: So You Want to Play Magic: The Gathering?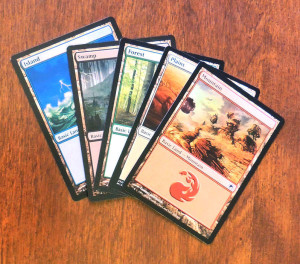 If you're new to Magic and wish to fully immerse yourself in the game right away, this article will serve as a handy guide.  A video series teaching the basics of the Magic universe including the 5 colors, spell types, gameplay, etc is conveniently included in the body of the article.  Later on, the author explores Duel and Commander decks which are designed to be played straight out of the box without any need for further tweaking (unlike Starter decks which are a completely random assortment of cards from a particular expansion.)  So come and learn the basics of Magic the Gathering from Tyler Kane's extensive guide at Paste Magazine today!
#2: 14 Tips For Preparing For Your First Magic: The Gathering Tournament
Maybe you loved playing Magic the Gathering when you were a kid a decade or two ago.  Or you've been playing with your friends using the same old cards year after year.  For you, Magic is merely a casual hobby much like, say, basketball, video games, tennis, hiking, etc.  If you wish to enter a MTG tournament with your current skill AND mindset tomorrow, you'd be eaten alive by the sharks!  So if you want to stand a chance in a tournament and not have your friends and family laugh their asses off while you get steamrolled for having a low quality deck or disqualified for misunderstanding the rules, then you better read Sean Fagan's 14 tips on Buzzfeed!
#3: Magic the Gathering: Beginner's Luck Format
This format was devised by Evan Marquisee of Logical Spiritualism in 2015 and is not one of the official MTG formats.  It's designed to make the game easier to learn for new Magic players and takes elements from both the official Pauper and Commander formats.  The deck composition is as follows:
1 Commander creature with 1 or more abilities.
19 different creatures with NO abilities
4 instants, sorceries, or enchantments.  These 4 must be the same card.
16 basic lands (non-basic lands are banned.)
No artifacts are allowed.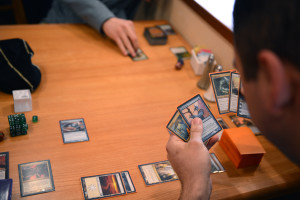 There are additional rules and banned cards which I won't go into detail here.  But it flattens the learning curve a bit for the newbie who isn't aware of the many tricks and special card combinations (that an experienced player might rely to win the game) while getting their feet wet in the MTG basics.  Some people think this defeats the purpose (and fun) of playing Magic but I think of it more like the equivalent of "training wheels" for MTG.  And once they've gotten acquainted with Magic through this format, feel free to introduce your friend or family member to one of the official formats for their first REAL game!
Anyways, please check out the the Beginner's Luck format here!
#4: 10 Tips to Playing Better Competitive Magic
If you're serious about becoming a better Magic player, then you must follow these 10 tips in this classic article by Trick Jarett from Gathering Magic!
#5: A Magic The Gathering Beginners Guide to Competitive Play by Mark Pinder
You may be the best Magic player among your friends and you've played using the same rules over the years.  You may have inadvertently bent the rules over time or have not kept up with the changes in the official rules.  But if you're thinking you can walk into a Tournament tomorrow and expect to dominate without any trouble, you'd be sorely mistaken.
Learn what to expect when you enter a tournament and learn to respect the judges who work to make the experience more fun and meaningful for all contestants rather than act as enforcers of petty rules.  Also learn the nitty and gritty of what your tournament day will be like so you won't be facing any unnecessary stress.  So go read this article by Mark Pinder; you'll be glad you did at your next tournament!
#6: MTG Pro Tutor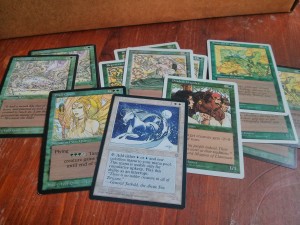 Shaun Penrod of MTG Pro Tutor has a new podcast plus a FREE Friday Night Magic email course on his homepage.  The podcast is very promising at this time, with 40 episodes out as of Oct 2015, only 4 months since inception and having interviewed dozens of top dogs in Magic the Gathering!  Check it out now!
Protip: You can listen to the podcast on your phone if you commute to work everyday.  If you've got an iPhone, you'll find it on iTunes.  If you have an Android phone, get Podcast Addict from the Play Store.  In both apps, simply search for the podcast titled "MTG Pro Tutor" and you're set!
Deck Building
#7: Building a Strong Deck
This article is from way back in 1998 and yet much of the same basic principles discussed still apply today, over a decade later.  It discusses the most common deck types (i.e. Weenie, Permission, Burn, etc.) as well as common pitfalls newbies encounter and how to deal with them (like being mana screwed.)  Some of the cards discussed are a bit outdated, like those pesky Circles of Protection Enchantments (COPs) which are not as popular today as they were back in the 90s.  Take a look here!
#8: Tips To Build a Magic: the Gathering Deck for Beginners
If you already understand the rules of Magic but want some quick and dirty tips to building an effective deck, then definitely read this short article.  The discussion on deciding on an optimal casting cost curve alone is worth the read!  So check it out here…
#9: MTG – Magic The Gathering Deck Building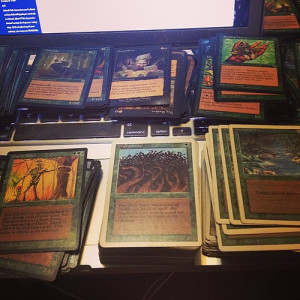 If you have a spouse, child, or close friend/relative who basically pressured you into playing Magic, then this article is for you.  Unfortunately, in many cases, that starter deck they got you isn't gonna cut it.  Fortunately, you have the freedom to design your deck any way you wish so that it's better matched with your personality and preferred play style (subject to the rules of the Format you're playing.) This article goes a bit more in depth about deck building than the previous one but if you want to get a better grasp on the principles, then take the time to read it (feel free to skip the first 25% of the article if you're already familiar with the rules of Magic.)
#10: How To Be the Worst EDH Player in the World
If you play EDH (aka Commander), then you'll want to read this article for its satire.  If you've been hit with a losing streak, then you may want to try out some of the "cheap" card combos featured in the article as well.
#11: MTG's EDH / Commander Format: Rules, Strategies, and Tips
If the previous article did not make much sense to you and you'd like to learn more about the EDH/Commander format, there's an entire blog dedicated to it.
#12: The Ultimate Guide To Elves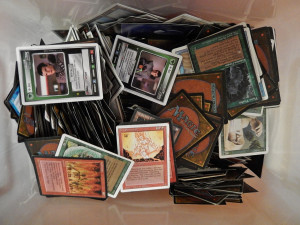 Ross Merriam of Star City Games wrote this highly detailed guide to building a killer Elf deck.  IMHO, much of this is a bit overkill for for the casual player since there's only so much fun you can get from completely dominating your friends or the same players at your local comic store.  But if you'll be competing in more serious regional or even national tournaments and want to get your Elf deck down to a science, you'll definitely want to read this article very carefully and use it as a starting point.  Thoughts on every stage of the planning is analyzed in excruciating detail, from the motives behind the deck construction to proper sideboarding and, finally, how to hold your ground against other common tournament deck types.  If you're a serious Elf player, come check it out!
#13: Top 10 Elves of All Time
If the previous article really confused you, then this one might be  an easier read for you to get a lay of the land when it comes to the Elven race in MTG.  Learn about the most useful and powerful Elves that every Elf deck should make use of right here!
#14: A Beginners Guide to Magic the Gathering (Warning: highly MATH intensive)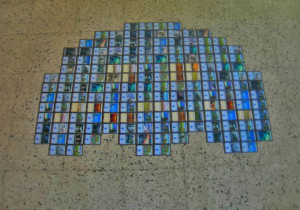 This article may be a bit dated but if you have a highly logical mind (or just plain love math), then you will definitely enjoy this article!  IMO, your brain's probably gonna hurt a bit if you don't have at least a Bachelors (or hopefully a Masters) degree in any Quantitative discipline (preferably Statistics or any other STEM field) then I wouldn't bother with this article.  But if you want to put your superior analytical skill to use in building AND optimizing a killer deck, then definitely read on!  Most of the cards discussed in the article are dated from 2003 but the same core Magic principles should still apply in the present.
#15: Deck Construction Rules and Banned/Restricted Lists
Do you find yourself arguing with your friends over what cards are legal/illegal in which MTG format?  Rather than interrupt an otherwise intense and enjoyable game to Google the rules, why not bookmark this site on your phone or computer in case someone questions the legality of a particular card?
#16: Deckbuilding 101: Five Tips for Better Deckbuilding
Ben Bleiweiss takes a stab at common pitfalls he observes in decks other readers have sent him.  He discusses 5 of these common pitfalls as well as examples of good and bad decks that epitomize these problems.  Learn how to tune up your deck with these 5 easy fixes here!
#17: Proactive Deck Building
Conley Woods of TCGPlayer discusses the merits of using a proactive vs. a reactive strategy in your deck construction and gameplay.  A proactive deck has the benefit of being able to handle a variety of situations whereas a reactive deck only shines if you're prepared to counterattack or nullify your opponent's offensive move.  I like to think of it like the difference between playing offense and going for the kill vs. playing defense and anticipating your opponent's attack although Conley would agree it's not as simple as that.  For a more in depth discussion including examples, please visit Conley's article here!
Magic Online
#18: The Complete Guide to MTGO Shortcuts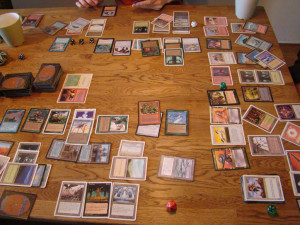 Magic Online is one of the most impressive MTG innovations ever created since it allows us Magic geeks around the world to play with each other, trade cards, or even compete in tournaments without ever leaving the comfort of our homes (or parents' basements.)  However, no software out there is perfect and MTGO is certainly no exception.  Learn more about the keyboard shortcuts in MTGO as well as some of the pitfalls in its mechanics in this article here!
#19: MTGO Beginners' Tutorial Center
As the name might imply, MTGO Academy is dedicated to teaching you everything you need to know to make playing Magic online as smooth and fun of an experience as possible.  While the MTGO Academy will assume you have a working knowledge of the basics of the game, it offers extensive coverage of topics that specifically pertain to playing online including:
The mechanics of the MTGO interface and gameplay
Communication and etiquette with other players
How to buy and sell cards
The rules of each Format that's supported
And much more!
Please check out their list of Beginners Tutorials if you're getting started in MTGO!
#20: A Player's Guide To Magic: The Gathering Online
If you want the "Cliff Notes" introduction to MTGO, you'll want to read this article first before reading the one above.  Learn how the various Formats works as well as Trading, the Championship series (aka MOCS), the prize payouts, etc.  Check it out now!
MTG Finance and Trading
#21: Bargaining Table—ULTIMATE PRICE: What Is a Card Worth?
This article reads more like a basic lesson in sales using MTG cards as an example.  Takeaway: the price of ANYTHING, be it a share of stock, a piece of real estate, a used car, a unit of foreign currency, a particular Magic card, etc. is only worth the price that both a buyer and a seller are agreeing to trade at, not the high, mid, or low prices commonly reported in pricing databases.  Take a look at the full article for a more in-depth analysis.
#22: MTGO Beginner's Guide (and how to get FREE cards in MTGO)
Although this article starts out as a intro guide to MTGO, the vast majority of it discusses the buying and selling of digital Magic cards on MTGO.  Learn about the different options for purchasing cards for MTGO including the official MTGO Store, Trading bots, and other players as well as how to minimize the risk of fraud that occasionally happens when trading with the latter two.  Read more about it here!
There's also a section with a list of MTGO bots that offer cards for FREE!  Each bot will allow you to take from it a certain # of cards every month (typically 10-64) without you offering it anything in return.  To get your FREE cards, you need to do the following:
Open a trade window with the selected bot.  Pay attention to how many cards they're offering you for FREE.
Browse their collection for the cards you want.  The vast majority are likely commons, for obvious reasons.
Don't offer any cards of your own.  (Optional) you can sometimes also donate some of your own cards to the bot.  I recommend doing this if you have more than 4 of any card so that other players can take advantage of your excess cards.
Confirm the trade.
Some bots, notably Academy_Quizbot, will require you to answer a quiz question correctly before receiving your free cards but most of the others will hand them over without any questions asked.
Misc
#23: Guy opens old Magic: The Gathering deck, stumbles on $27,000 card
Lesson learned: Those Magic cards from the early 90s and before that you may have lying around could be worth A LOT.  Read about it here!
#24: Art of Magic the Gathering
A picture is worth a thousand words.  This blog mainly features some of the best MTG artwork ever found as well as interviews with MTG artists.  As of this writing, there are over 1700 Magic cards featured in their gallery which you can check out here!
#25: A Beginner's Guide to Drafting
Drafting is a special type of MTG tournament that not only tests one's gameplay abilities but also deck building skills.  In short, a group of players sit at a table and open a series of booster packs.  One by one, the packs are passed around the circle and each player will choose and take ONE card from the pack before passing it along.  Once a pack is depleted, the next pack is opened until all packs are opened and each player has constructed his/her deck.  Any unwanted cards are put in the sideboard.
Since drafting can be a bit intimidating to beginners, Melissa DeTora has written an extensive guide to effective drafting which you should read and understand before your first Draft tournament.

Playing Magic on the Computer
#26: Forge: Intelligent AI and Enforcement of Game Mechanics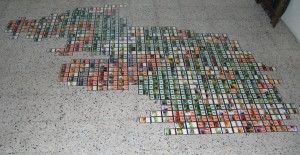 Forge is a computer program that allows you to play Magic against the computer or another player.  It's similar to MTGO except you don't need to own any of the cards to play them; the game will "simulate" their mechanics.  Whether you're too cheap to buy those expensive rares or you'd like to test out hypothetical decks before investing in new cards, this is a fun tool for any serious Magic player.  Get it here or read about how to install it for Linux, Windows, or Mac.
#27: Apprentice: A More Primitive MTG Program
Before Forge was released, most of us used Apprentice if we wished to play with our friends over the Internet.  We can't import our paper cards into MTGO but we certainly can create digital replicas of them in Apprentice.  Unfortunately, Apprentice doesn't enforce the MTG rules or game mechanics; it just provides avatars for all of the cards and an interface for players to interact with each other.
Apprentice is mostly obsolete nowadays with one exception: if you're playing with a custom format like the "Beginner's Luck" one discussed earlier that's not supported in Forge.  You can download the latest Apprentice from their homepage.

Concluding Thoughts
Pheeww!  If you made it this far, then you're one true Magic nut!  You now have the equivalent of a several hundred page book on MTG tips and strategies all your fingertips here.  Since the world of Magic and the Internet are constantly evolving, this guide may not include all of the latest resources so I'd appreciate it if you post your favorite articles (including your own) in the comments section below.  I may periodically update this guide with the best articles and guides submitted so please bookmark this page and check back every few months!
Credit also goes out to those who provided the world with Creative Commons images related to Magic: the Gathering.  To see the original source of each image in this article, simply click on the image itself.