Flooded Strand: If this flood doesn't stop, those plains will turn into islands!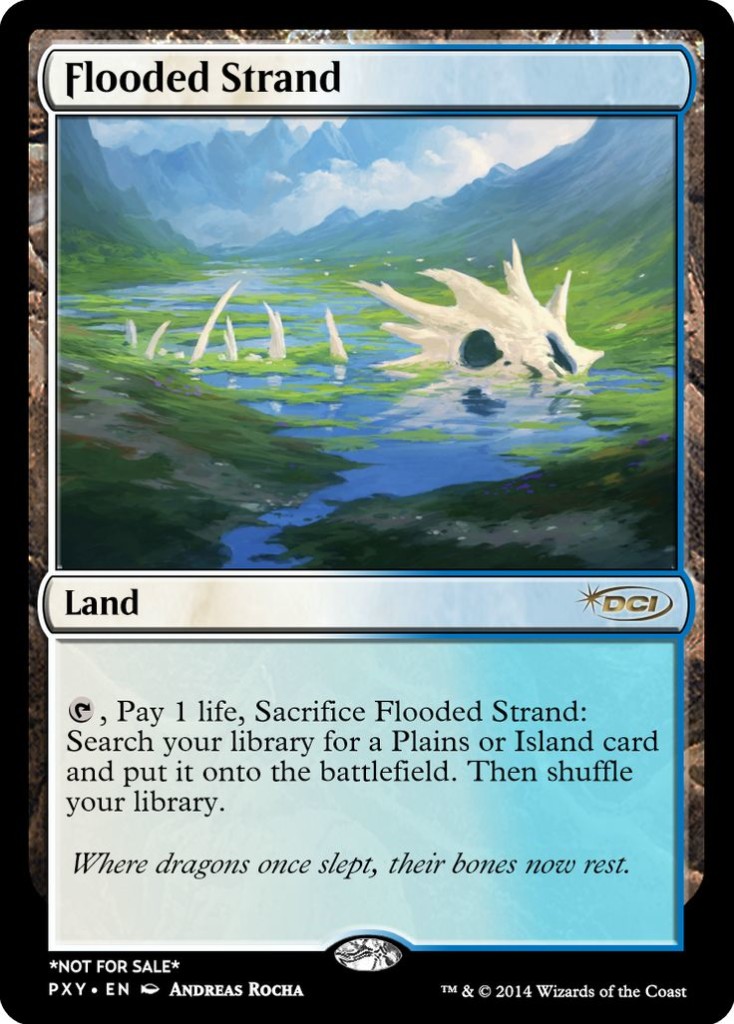 Flooded Strand is a Fetch Land that'll let you get a Plains or Island from your library and put it into play (after paying 1 life.)  It's extremely useful in multicolored decks with 3 or more colors (that includes Blue and White) when used in combination with Dual Lands.  Suppose you need Red mana and have a Plateau somewhere in your deck.  Since the Plateau counts as both a Plains and a Mountain, you can still use this land to retrieve it while solving your need for Red mana.
Watch Flooded Strand in Action
Where to Learn More
If you think Flooded Strand is an excellent fit for your deck, please come to Amazon.com by following the button below to learn more!