Scalding Tarn: A Mountain or an Island to your Rescue!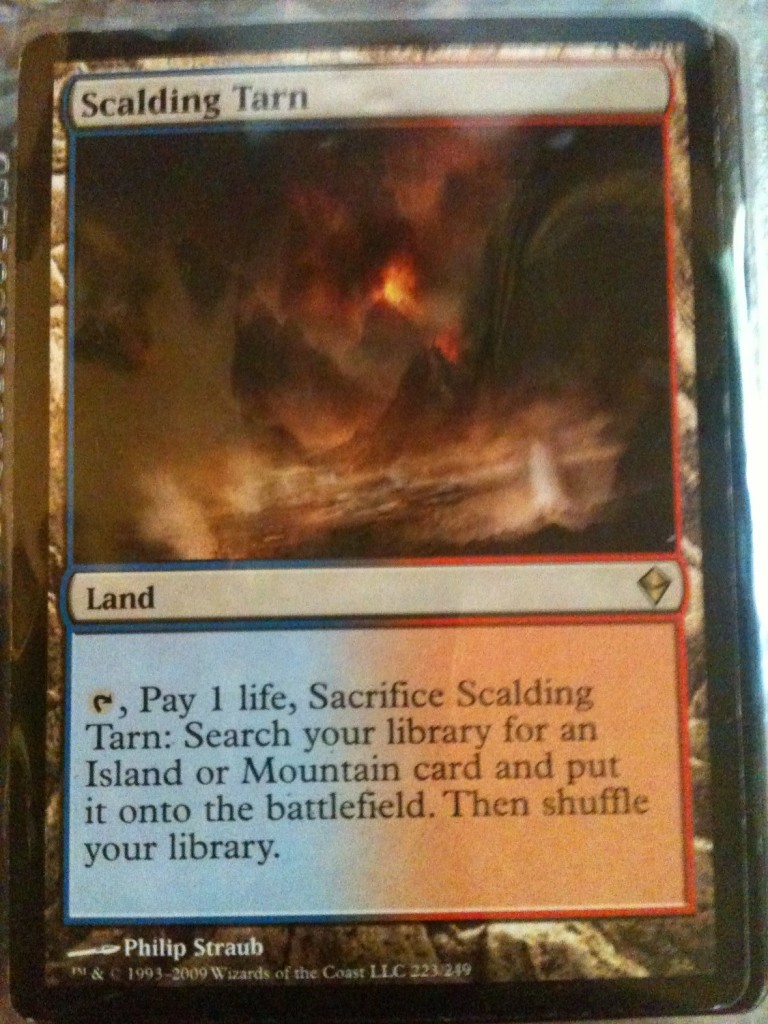 If you play a Red and Blue deck, having some Dual Lands that produce both types of mana is a no brainer.  But sometimes, your favorite Dual Lands like Volcanic Islands are not allowed and you need some way to minimize your chances of being mana screwed.  In that case, having a Scalding Tarn would be quite convenient to say the least.  You don't have to deal with restrictions like dual lands that come into play tapped or those that deal 1 damage to you every time you tap them for mana.  You just need to pay 1 life, sacrifice it, and put any Mountain or Island from your library into play!  And even if Volcanic Islands are allowed in your format, you can use Scalding Tarn to easily retrieve them from your library!
Watch the Scalding Tarn in Action
Final Thoughts
The 1 life you'd need to pay to search for an Island or Mountain is a small price to pay, especially in the beginning of the game, if you want to minimize your chances of being mana screwed without the right mana.  You can even retrieve some dual lands as well if they count as Mountains or Islands.  To learn more about Scalding Tarn, please follow the button below to Amazon.com.