Show and Tell MTG: Each Player Casts a Permanent for FREE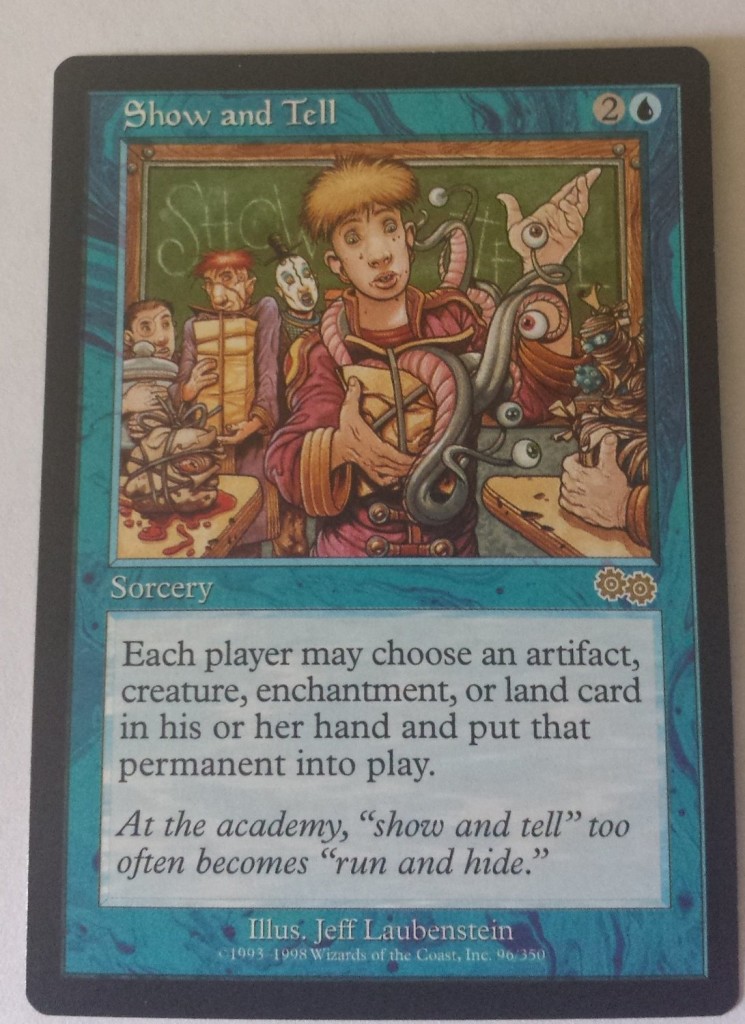 The Show and Tell MTG Card allows every player to put any permanent (Artifact, Creature, Enchantment, or Land) from his/her hand directly into play.  You can play some powerful creatures that are very difficult to cast like the 5-colored Sliver Legion with this but keep in mind your opponents will also do the same.  If possible, maybe wait until your opponents have no cards left in his/her hand, preferably via Discard spells, if it's not important that you cast this spell immediately.
Watch the Show and Tell MTG Card in Action
I used Show and Tell to cast several powerful 5-colored creatures like the Maelstrom Archangel and the Chromanticore which I normally would not have been able to cast through conventional means.

My Thoughts?
If I were you, I'd put this card on your sideboard.  If your opponent has some rather powerful creatures or other permanents in his/her deck, it's best not to play the Show and Tell MTG card.  On the other hand, it's a great way to get those 5-colored permanents or other powerful guys out that you normally would not be able to cast.  If you feel this card is a great fit for your check, then please check it out at Amazon.com by clicking the button below!