Umezawa's Jitte: Weapon of Miracles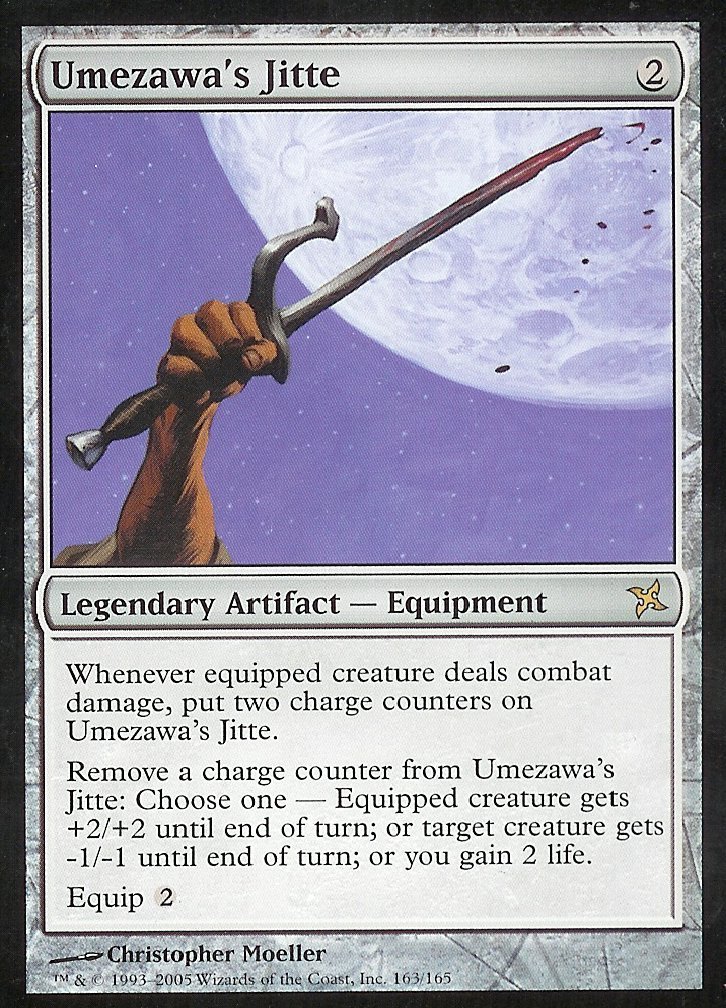 Umezawa's Jitte is an artifact that can be equipped on a creature.  When that equipped creature deals damage in combat, you can put 2 charge counters on the jitte.  You can remove a charge counter from the jitte any time to perform any of the following actions:
Give the equipped creature +2/+2 until end of turn.
Give any creature -1/-1 until end of turn.
Gain 2 life.
Watch Umezawa's Jitte in Action
I accumulated a bunch of counters on my jitte and then used the -1/-1 ability of the jitte to destroy a ton of my opponent's creatures (which were mostly 1/1) before going in for the kill.

My Thoughts
This is an amazing artifact considering the relatively low cost of casting and equipping it.  If you'd like to add one to your deck, please check it out on Amazon.com by following the button below!